Sustainability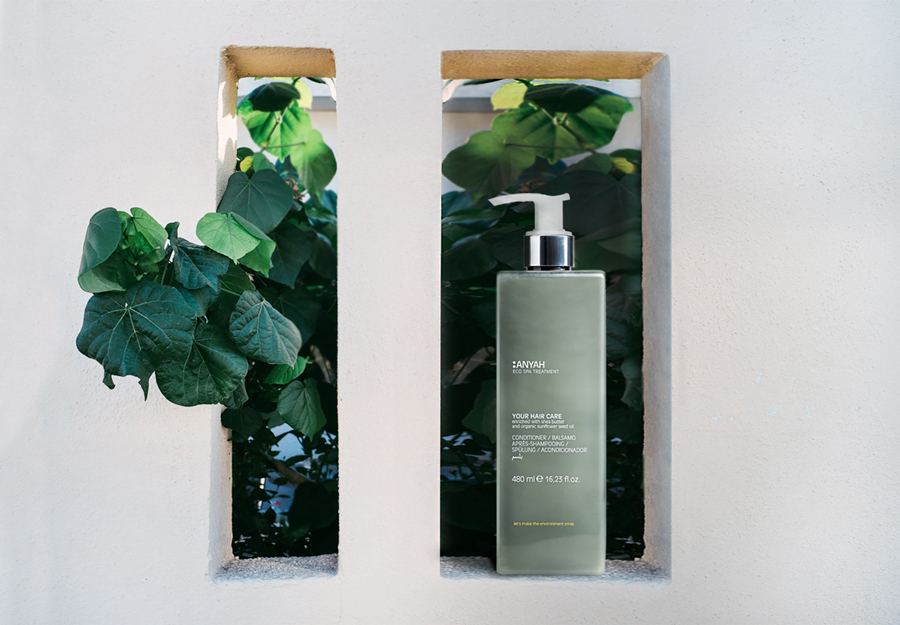 Hunwin & Sustainability
Hunwin pursues a global network of sophisticated and ethical partners to promote design and solutions with a strong emphasis on circular sustainability.
Focus on plastic reduction

Lower carbon-footprint in transport and procurement of raw materials

Circular management of all the resources involved in creating value

Promote carbon-neutral post-consumer plastic bottles and dispenser cartridges solutions
Hunwin believes in design and innovation to ensure our products perform, be safe, sustainable and delightful.
Non-Refillable Dispensers
One of our green initiatives is to promote non-refillable dispensers over small bottled amenities and unhygienic refillable dispensers. The ratio of plastic used per millilitre is much lower than the plastic used in a single-used bottle.
In comparison to a 30ml bottle the amount of plastic used is 60% less. Another benefit is that because of the controlled dosage system, the right amount of benefit is that because of the controlled dosage system, the right amount of cosmetic is used each time therefore further reducing waster of the product.
Why Non-Refillable over Refillable Dispensers?
Dispensers that are stored and refilled in non-sanitized areas are at risk for bacteria cross-contamination. Dispensers refilled directly with product can become bacteria "hot-zones".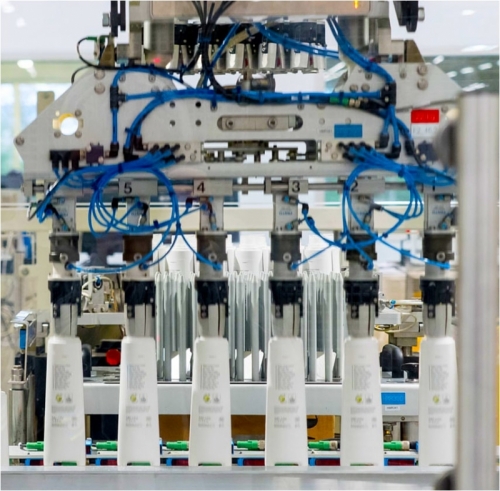 Post-Consumer Recycled Plastics (Carbon-Neutral Solution)
Another initiative is to move on to promote using post-consumer recycled plastics instead of virgin plastics, to reduce carbon emission. For small bottled plastics, we highly recommend PET because of its recycling capabilities. For design labels, we prefer flake-free "eco label" stickers instead of printed labels for better recycling capabilities.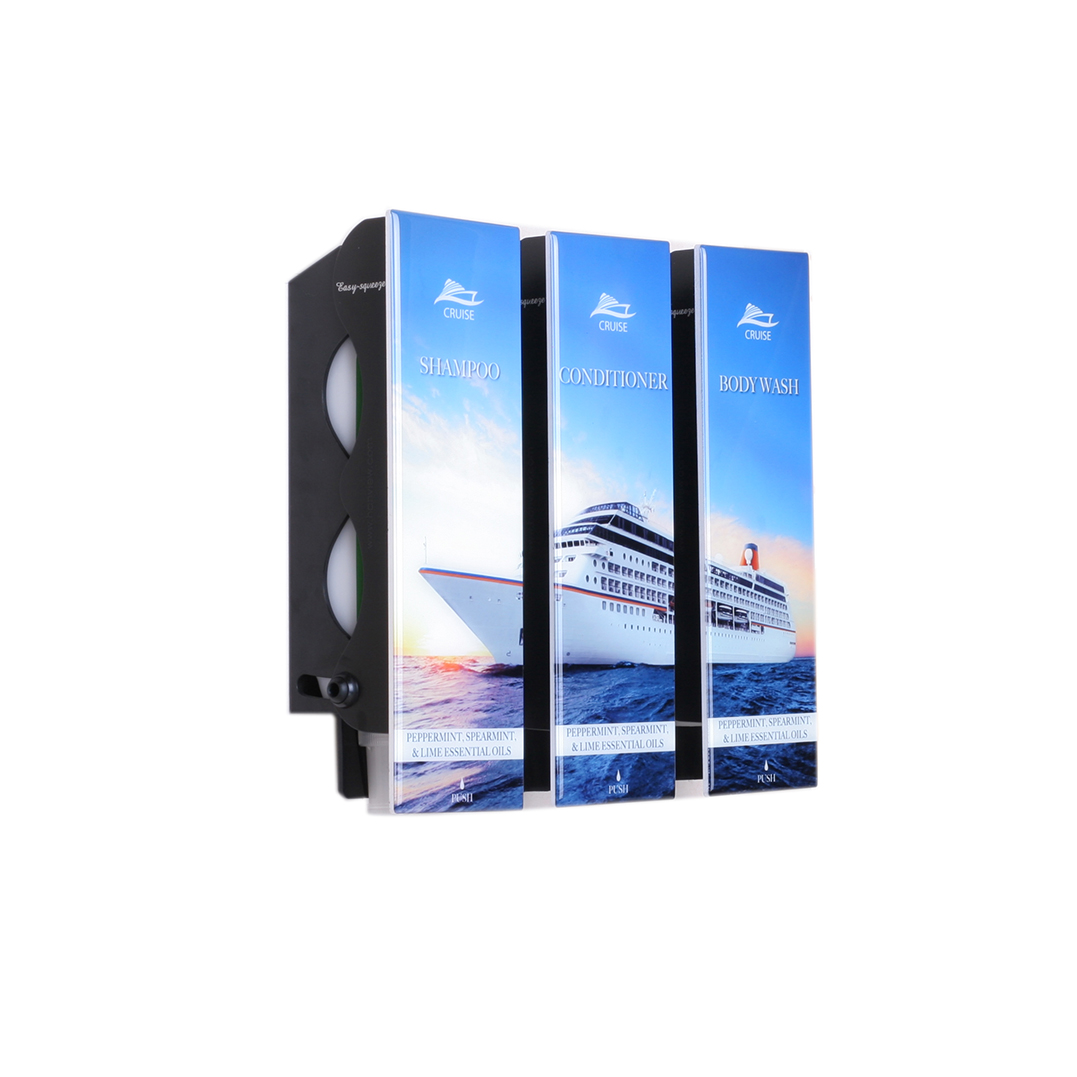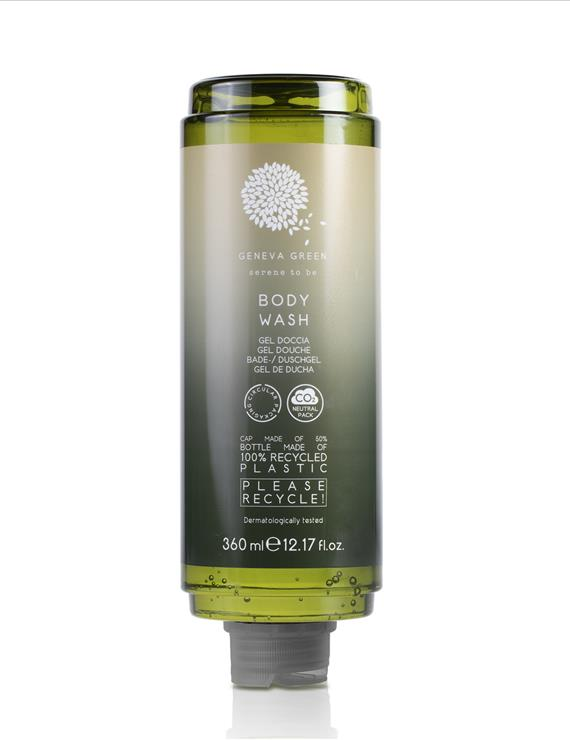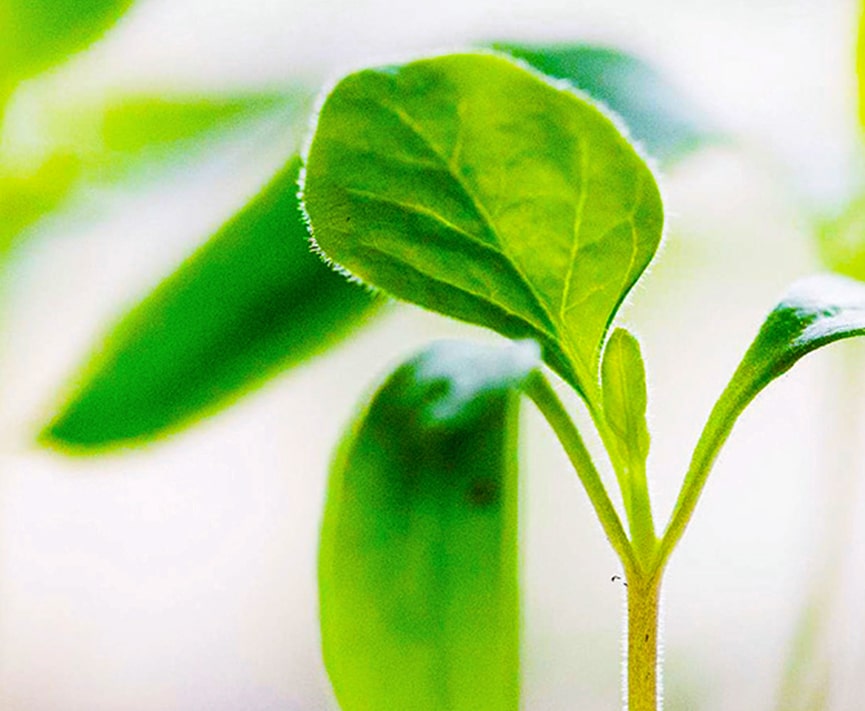 Green Certifications
We prefer to represent brands verified with green certifications such as Cosmos organice, Nordic eco-label, Eu Ecolabel, and RSPO